Dublin International Tattoo Convention
The Convention Centre Dublin Spencer Dock, North Wall Quay Ireland DUBLIN 1 County Dublin D01 T1W6,
Dublin,
Dublin,
Ireland
Published date: July 6, 2017
Dublin International Tattoo Convention

Dates: 4th, 5th and 6th August 2017
Venue: The Convention Centre, Spencer Dock, NorthWall Quay, Dublin 1

The Dublin International Tattoo Convention brings together tattoo artists, body piercers, traders and entertainers from all over the world with thousands of art lovers to share in the excitement of the unique atmosphere of a world class tattoo convention.

Held in the heart of the city's dockland, the Convention Centre Dublin is Ireland's only purpose built convention centre. It is modern, landmark building with state of the art facilities. Inside, more than 160 booths with tattoo artists, piercers, body painting, art exhibitions, seminars and an eclectic mix of traders.

Competitions and live performances from a variety of acts will keep it lively and entertaining throughout the weekend. This annual event has become a cultural phenomenon and is eagerly anticipated. The Dublin International Tattoo Convention is the premier event of its kind in Ireland.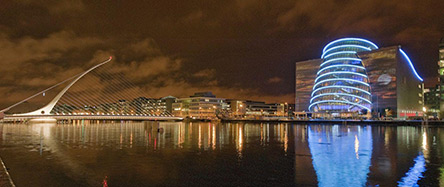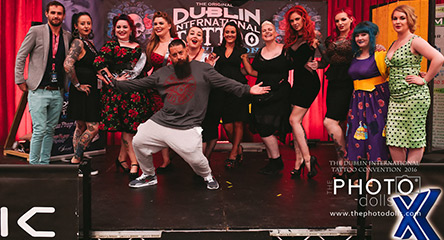 And, yes, you can get tattooed and pierced at the convention. If anything, it is one of the best places because you have an opportunity to get tattooed by artists of note who might otherwise be out of reach due to geographical distance or availability. You might even leave with your very first ink :)



Featured Artists – Hannah Aitchison-LA Ink, Lydia Bruno, Emily Elegado and Aaron Is-Ink Masters, Marco Bratt, author of "A History of Japanese body Suit Tattooing". Bunshinshi Horimyo, craftsman of hand-carved traditional Japanese tattoo, Tebori.

Entertainment- Till Death do us Part. Ink MastersTattoo Wars. Miss Pinup Ireland. UkuleleTuesday. Stay True Tattoo x Skateboard exhibition. Body painting. Side shows, Live bands, Burlesque. Full Bar and restaurant.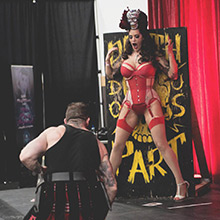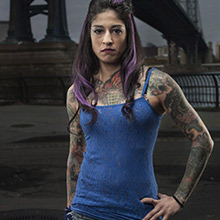 New for 2017 - Children's Entertainment Area- Face Painting, Movies, Bouncy Castle. Games etc.
Tickets now on sale at www.dublintattooconvention.com and on
FaceBook at https://www.facebook.com/dublininternationaltattooconvention/